Dentures and Partial Dentures: The Fastest Solution for Missing Teeth
If you are experiencing tooth loss, you are not alone! In the U.S. alone, an estimated 178 million Americans are missing at least one tooth and about 40 million Americans are missing all of their teeth.
As you already know, missing teeth can be a source of anxiety and pain as well as hinder your ability to engage in normal functional activities such as eating and speaking. We've also found that more often than none, patients undergo physical and emotional/psychological pain as a result of missing teeth which can have significant implications on your overall well-being.
Who Can Benefit From Dentures?
Dentures are a great affordable solution for patients experiencing any of the following:
Single or multiple teeth loss
Feeling self-conscious about their smile due to missing teeth
Speech impediment
Experiencing difficulties eating
Weak teeth
Need single or multi-teeth extractions
Dentures are an excellent option for patients looking to replace missing teeth that restore full form and function to your smile. If any of the above sounds familiar, fill out the form on this page or call us directly at (504) 502-0284 to book your appointment and learn how dentures can be a solution for you!
Primary Benefits of Dentures and Partial Dentures
Dentures can help you regain the ability to fully enjoy life again. Some of the primary advantages of dentures include:
Dentures tend to be the most affordable solution for replacing missing teeth.
Dentures look just like natural teeth.
Dentures can replace single or multiple teeth.
Dentures allow you to smile with confidence again.
Dentures provide the correct support for cheeks and lips and help reduce wrinkles.
Dentures allow patients to eat a greater variety of foods.
Dentures address speech impediment issues.
Treatment is the least invasive option to replace missing teeth.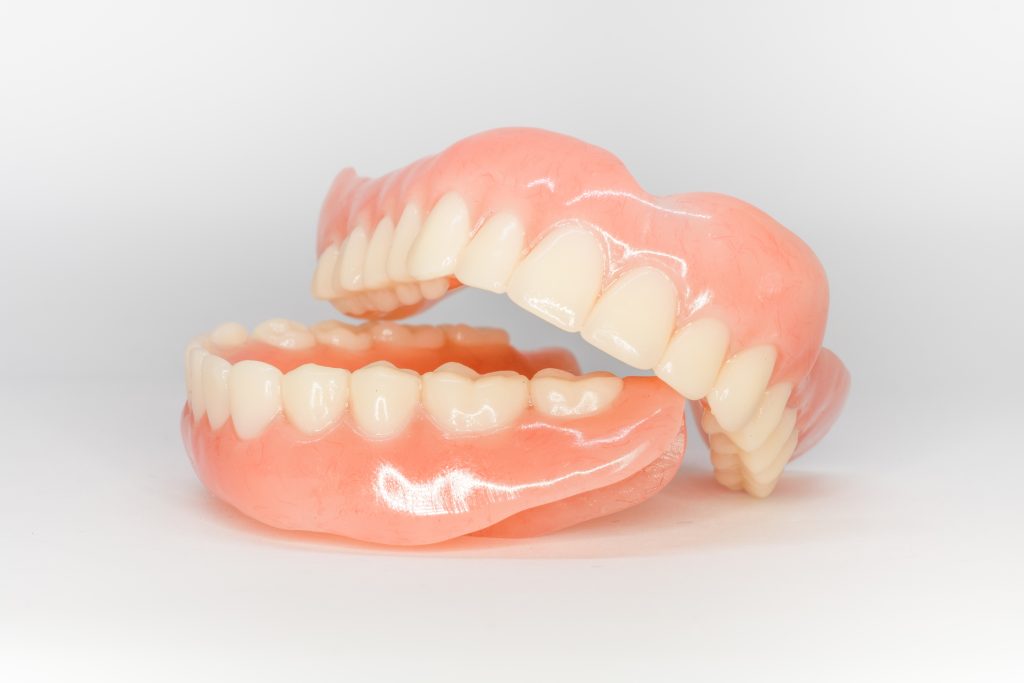 Complete Dentures
Learn More Here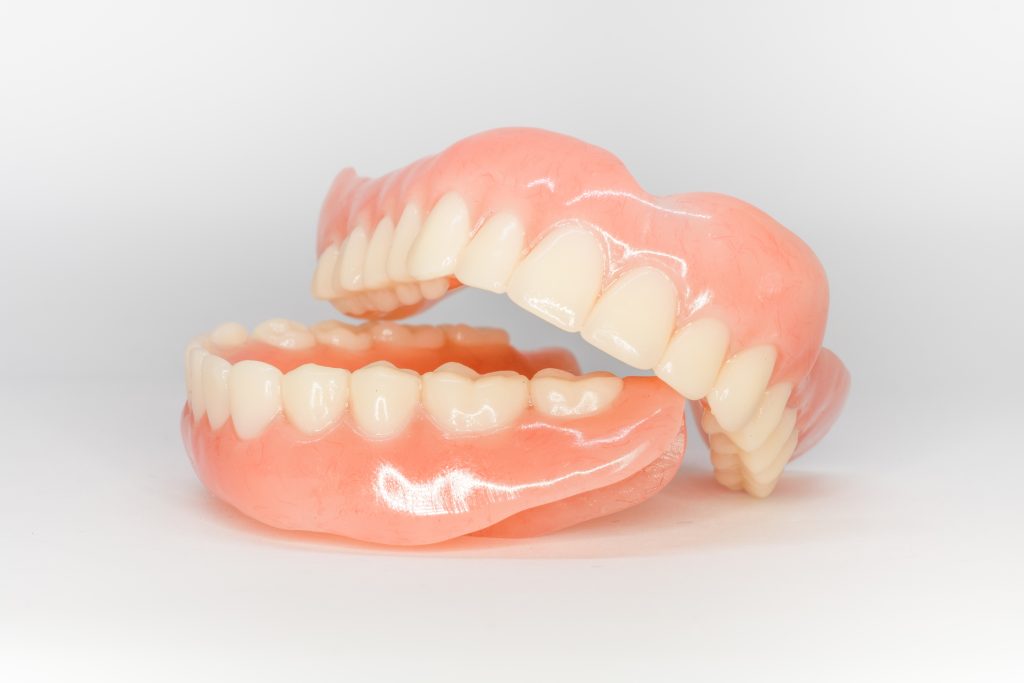 Complete Dentures
Complete dentures are ideal for patients who have lost all their natural teeth in their upper or lower jaw, or both. They help restore the correct facial dimensions and ensure the wearer can eat and speak normally. All dentures are custom-made in-house for a perfect fit. Starting at $47/month with approved credit.
Types of Complete Dentures
A complete denture may be either "conventional" or "immediate." A conventional type is made after the teeth have been removed and the gum tissue has healed. Immediate dentures, on the other hand, are made in advance and immediately placed after the teeth are removed, thus preventing the patient from having to be without teeth during the healing process. Once the tissues shrink and heal, adjustments may need to be made.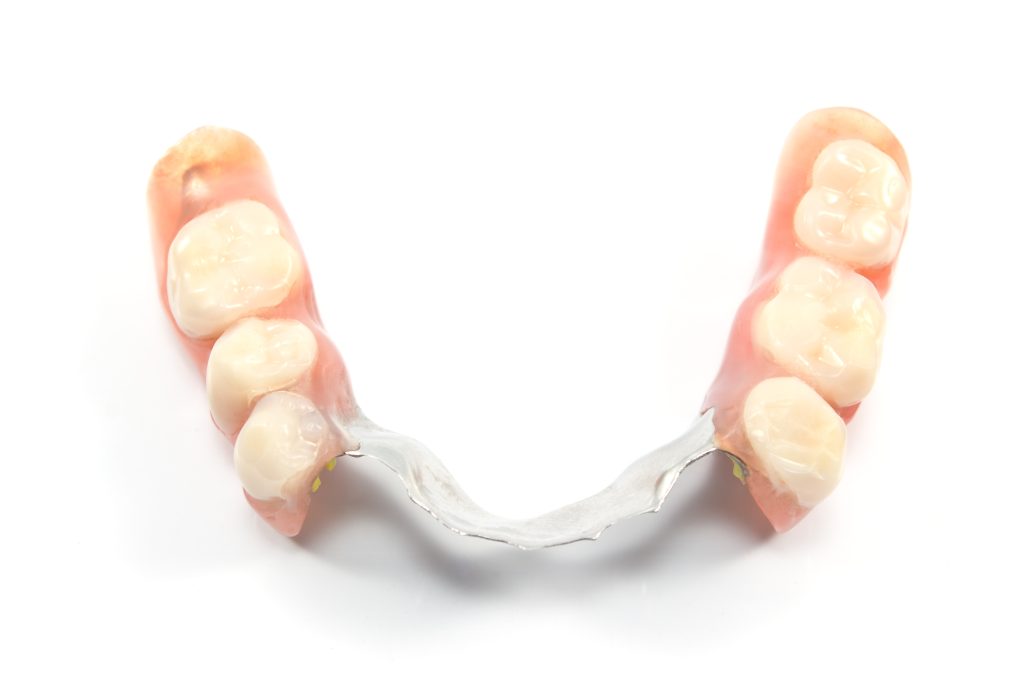 Partial Dentures
Learn More Here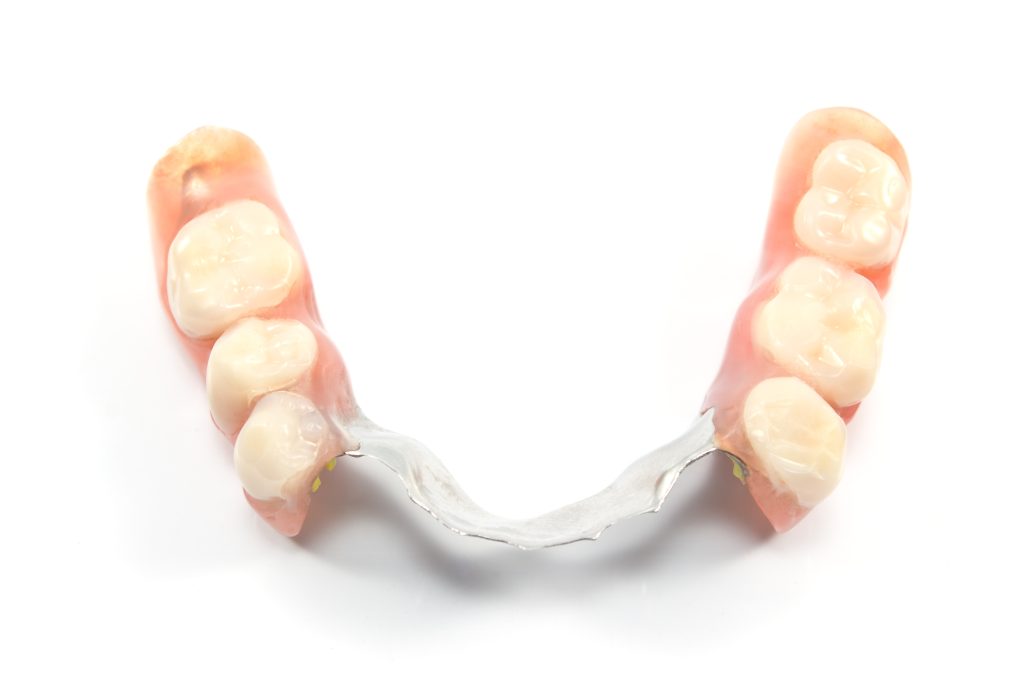 Partial Dentures
Partial dentures are a great solution for patients who are looking to replace one or more natural teeth and for those who are not interested in dental implants or a dental bridge.
A partial denture not only fills in the spaces created by missing teeth but also prevents others from shifting. These dentures are removable and are held in place by natural teeth or with clasps that fit around existing teeth. Precision attachments may also be used to secure partial dentures, where the denture will clip onto an attachment connected to a crown or bridge.
Partials are very durable and will last many years, but may have to be remade, repaired, or readjusted due to normal wear. The price of a partial denture can vary significantly depending on the number of missing teeth. For starting pricing, book your initial consult below or by calling (504) 502-0284!